The WAIT Operator
One of the key aspects, when building a crypto bot, is to set up up the right condition that will activate the strategy and generate the order to the market. Sometimes to increase the confidence of your trades you may want to avoid false breakouts.
How to avoid false breakouts
If you ever traded cryptocurrencies or any other freely exchanged asset, you know that price can be highly volatile, especially in anticipation of significant moves or trend reversal. Exactly when the best opportunities arise!
High volatility could cause a temporary breach of a key level, only to retrace or bounce back right after. You may be waiting for that breakout for buying or selling, remaining trapped in a trade in loss if the trend reverses immediately after.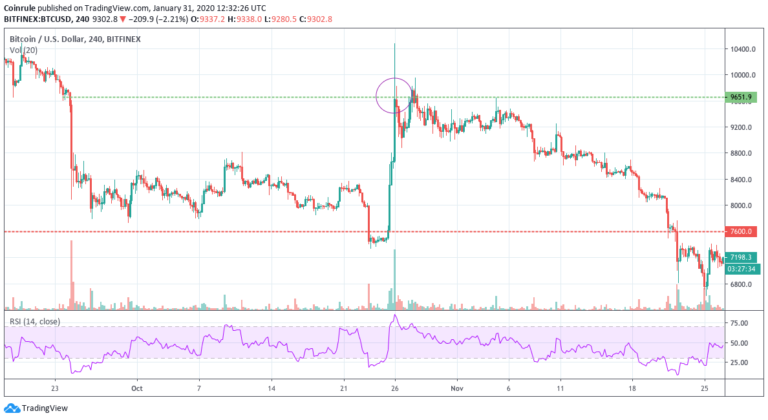 To avoid this situation, you can set a price condition to activate the rule and then WAIT for a confirmation of that move.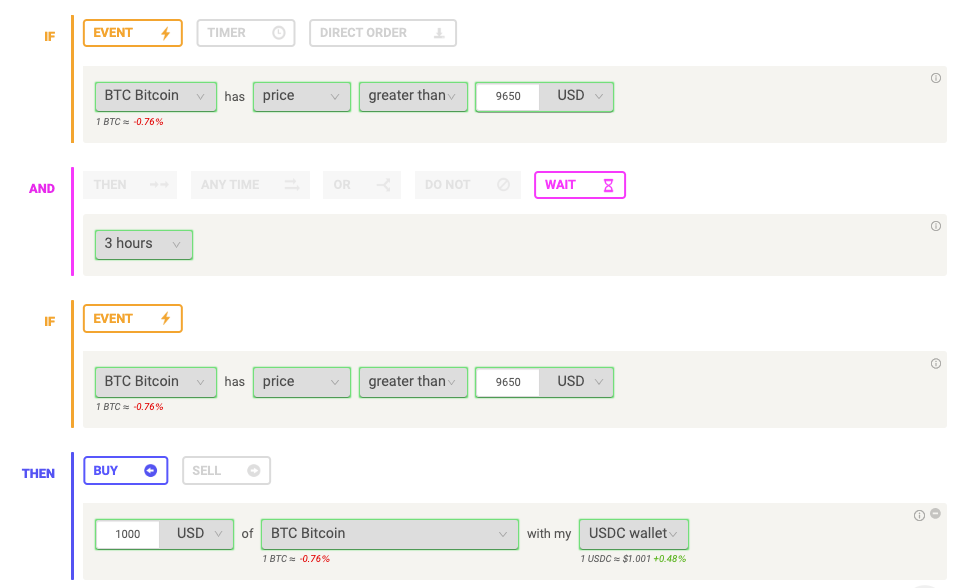 The same happens quite often when you set a stop loss. The price reaches your target and then rebounds strongly. You remain with a trade cloded in loss and miss the trend inversion.
Using this indicator is a smart option to check how market conditions evolve after a certain condition is met, so you can avoid false breakouts that will cause you losses and stress.
Read about other indicators that will enhance even more the potentials of your rules!
Created: January 31, 2020
Didn't find any solution?
Get in touch with us via the Live Chat or Contact Us Page!