DMI And Bollinger Bands Sideways Strategy
Markets don't always trade in a clear direction. At a closer look, most of the time, they move sideways. Relying on trend-following strategies all the time can thus lead to repeated false signals in such conditions.
However, before you can safely trade sideways, you have to identify the most suitable market conditions. The main features of such strategies are:
Short-term trades, with quick entries and quick exits
Slightly contrarian and mean-reversionary
Require some indicator that tells you it's a sideways market
The DMI And Bollinger Bands Sideways Strategy incorporates such features to bring you a profitable alternative when the regular trend-following systems stop working. You can read more about the strategy here.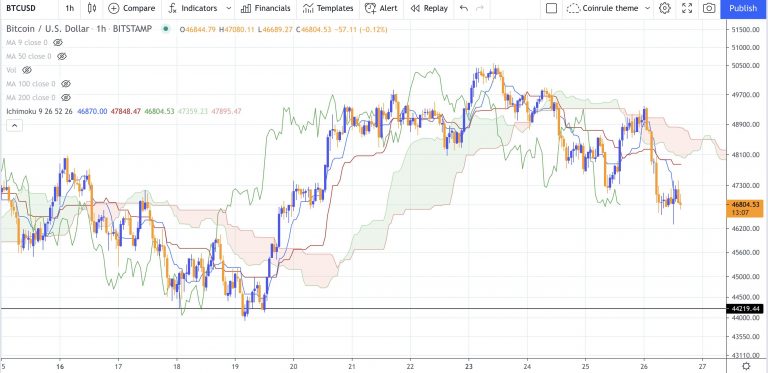 The Strategy
How to set up alerts on TradingView
Let's start with the strategy you want to use to trigger your executions on Coinrule.
Here is the chart of MATICUSDT perpetual on Binance futures, on the 1-hr time frame, as an example. At the top of the page, you can select Indicators and Strategies to apply to the chart.
Once you find and click on the Ichimoku + ADX Strategy, Tradingview applies it to the chart, and on the bottom, you can view the backtested results based on historical data.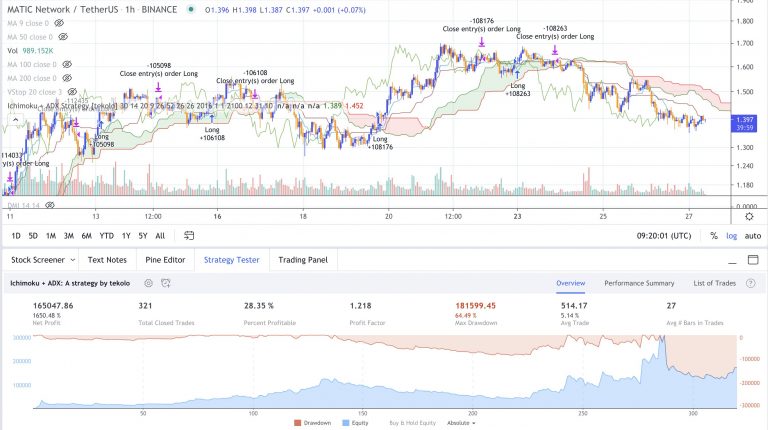 As a tip, to make the results more realistic, select the settings and include the fees you expect to pay on the exchange. You can then test out other trading pairs and time frames.
If you are happy with the results, you are now ready to run the strategy on Coinrule.
How to set up the strategy on Coinrule
On Coinrule, create a new rule and select your exchange, in this case, Binance futures.
Select the rule to start with a Buy signal and set the coin and amount you want to trade. Then set the sell signal and the relative action.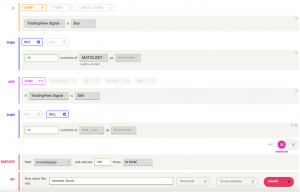 Finally, choose how many times you want the rule to trigger and name the strategy. You are now ready to launch the rule.
Copy the Webhook URL and make sure that it is correctly set up in the alert you will create on Tradingview. Then, copy the message.
In this case, you can paste the message just like it shows. This being a script, based on the side of the orders, Tradingview will automatically adapt the message as "buy" or "sell", triggering the relative actions on Coinrule. Read more about how TradingView Signals work on Coinrule.
You can now start the alert on Tradingview and launch live your rule on the market. It's that easy to trade with Ichimoku Clouds on Coinrule!
Trade safely!
Didn't find any solution?
Get in touch with us via the Live Chat or Contact Us Page!