Bitcoin Trading In Downtrend And Possible Reversal
Bitcoin is trading in a downtrend and a possible reversal could happen very soon. That worked perfectly with the rule that we launched a few days ago.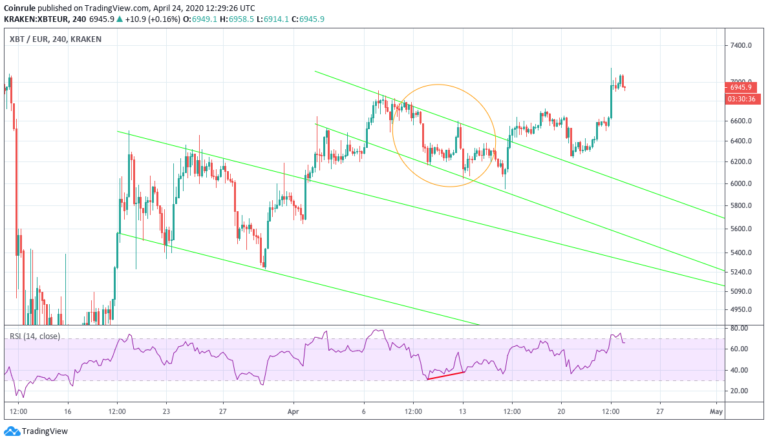 The rule is in profit. We basically had the one full trade, one buy and one sell, on average every day.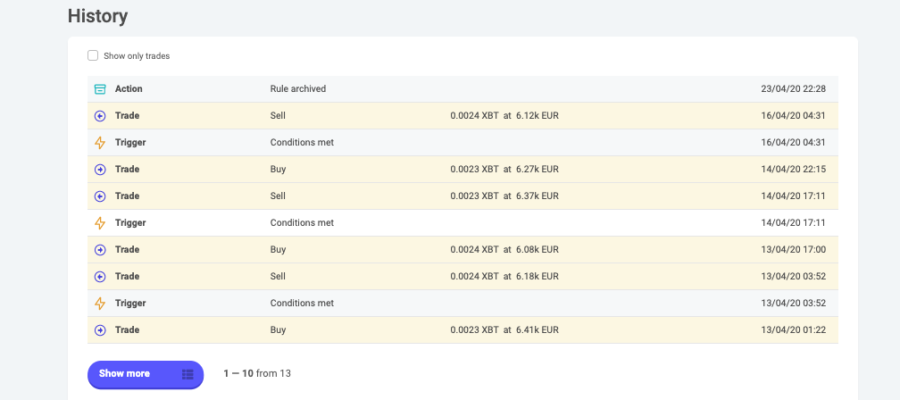 I'm leaving this rule here, running for at least another couple of days, as at this point we can't see any significant signs of reversal.
The only early indicator, so far, it's a very nice divergence between the price in the RSI. To be precise, there is a lower low on the price and a higher low on the RSI, which is quite a good sign. Also, last time the price broke above the previews resistance, it broke outside the breaking outside from a downtrend channel, just like this.
How to trade with Coinrule this setup?
I started two new rules to advantage of the eventual price momentum that would come if the price breaks out from the downtrend. 
I set up in the first condition to look for 
Any coin to have a price crossing above the moving average (100) in a timeframe of 15 minutes. Also, I want the condition to be triggered if that coin has an RSI greater than 60. 
Here are the full parameters of the rule.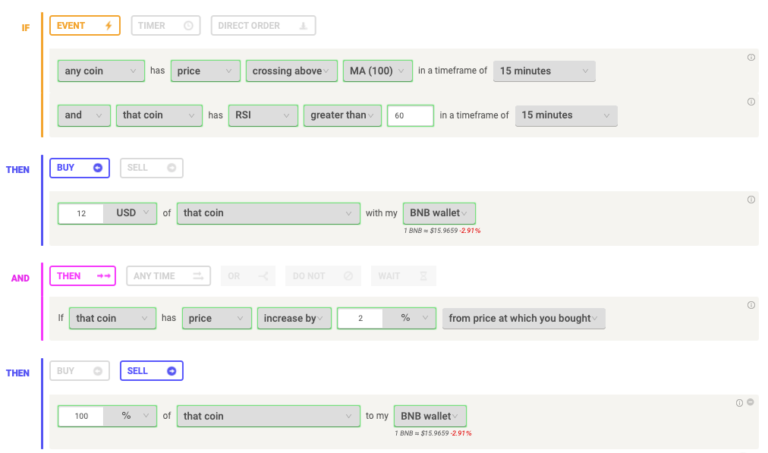 Considering the uncertain phase of the market, it's better to be prepared for all the scenarios. Remember, Bitcoin is still trading in a downtrend but a possible reversal is likely to happen. Therefore, I am keeping both of these strategies open. One takes advantage of momentum if price breaks higher and I'm still leaving the previous one on Bitcoin in case price drops lower and more volatility comes. 
Didn't find any solution?
Get in touch with us via the Live Chat or Contact Us Page!