How to use Bollinger Bands And Aroon Indicator
Learn how to build an automated strategy to trade with Bollinger Bands and the Aroon indicator on Coinrule with TradingView signals.
Any technical indicators can work in a specific market condition while not be effective in others. No indicator is perfect and carries some limitations.
All the best trading strategies involve multiple indicators and leverage the benefit of each of them. The following is an optimised strategy based on Bollinger Bands and the Aroon indicator. Read more about the strategy here.
The strategy
The Bollinger Bands are among the most famous and widely used indicators. They can suggest when an asset is oversold or overbought in the short term, thus provide the best time for buying and selling it.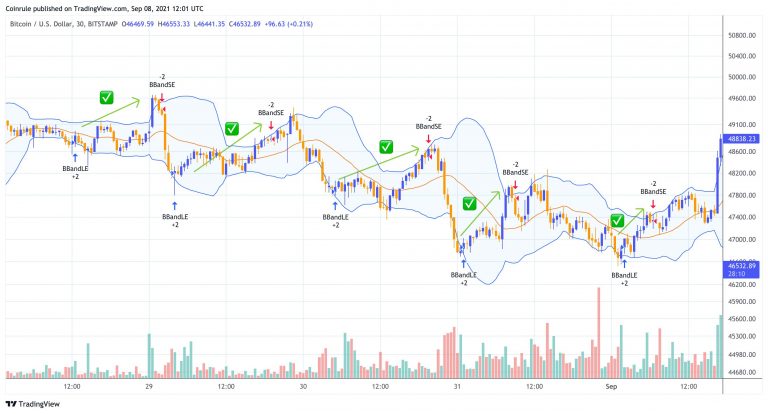 On the other side, when the market trends down, trading using the Bollinger bands alone will result in a high percentage of trades in loss, especially for long-only strategies.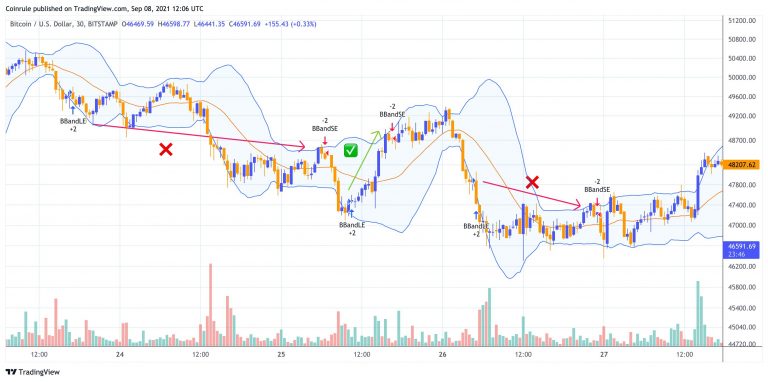 The Aroon Indicator plays a key role in this strategy. It acts as a confirmation that the asset is currently in an uptrend. On the other hand, it acts as a stop if market conditions deteriorate. The suggested approach minimises the drawdowns, ensuring that the system trades only when it's more likely to close the trade in profit.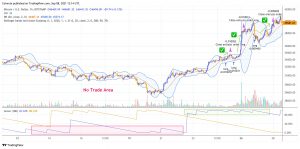 The best time frame for this strategy based on our backtest is the 4-hr. The 1-hr can work well with three times more trades, on average.
How to set up the strategy on Coinrule
On Coinrule, create a new rule and select your exchange, in this case, Binance futures. Select the rule to start with a buy signal and set the coin and amount you want to trade. Then set the sell signal and the relative action.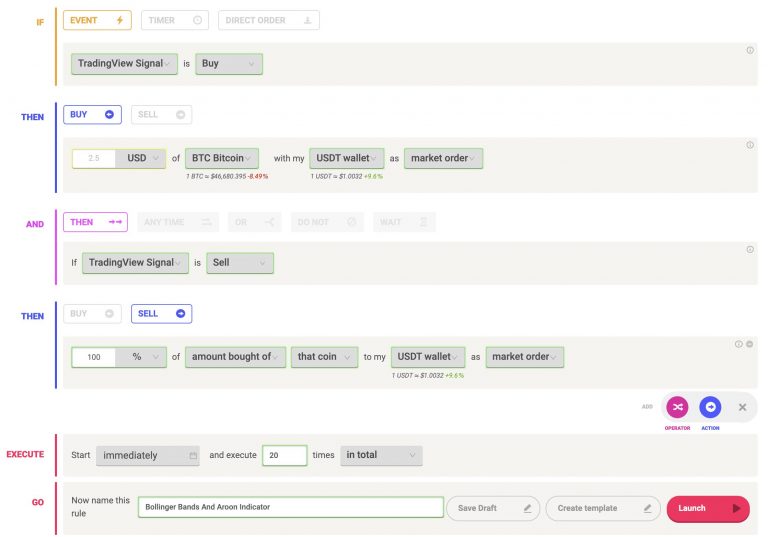 Finally, choose how many times you want the rule to trigger and name the strategy.  You are now ready to set the alert on Coinrule. Find here the trading script available on TradingView if you want to read more.
Once you are happy with the setup of the script, you can create the alert. Paste the Webhook URL in the alert you will create on Tradingview. Then, copy the message. It includes a variable so that Tradingview will automatically adapt the message as "buy" or "sell", triggering the relative actions on Coinrule.
Now start the alert on Tradingview and launch live your rule on the market.
It's that easy to trade with Bollinger Bands on Coinrule.
Trade safely!
Created: September 8, 2021
Didn't find any solution?
Get in touch with us via the Live Chat or Contact Us Page!