The DO NOT Operator
Building a crypto trading bot for your wallet doesn't mean that you must trade all your coins without exceptions. Most of the traders hold in their portfolios some coins as a long term investment so they would rather keep separated those assets from the trading activity of the bot.
The good news is that it is now is extremely easy with Coinrule!
Be in full controls of your coins.
Let's assume you want to build a trading strategy to take profit on some of your coins, taking advantage of short-term volatility. Probably you would like to exclude from this strategy some coins you are HODLing for the long-term. The only thing you need to do is to add a DO NOT operator after selecting an action. In this way, you can select up to three coins that the rule won't trade.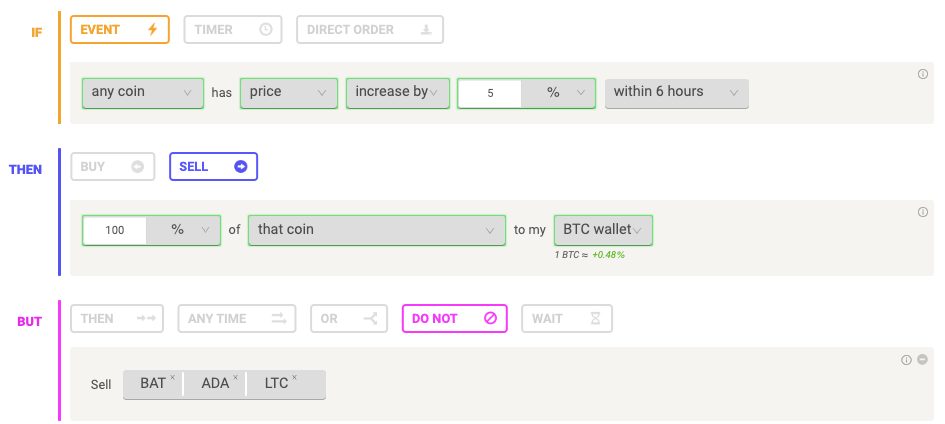 Another typical example of the benefit of adding the DO NOT operator is to avoid buying coins you don't want to add in your portfolio under any condition. Again, just specify the coins, and you will add a higher degree of control to your automated trading strategy.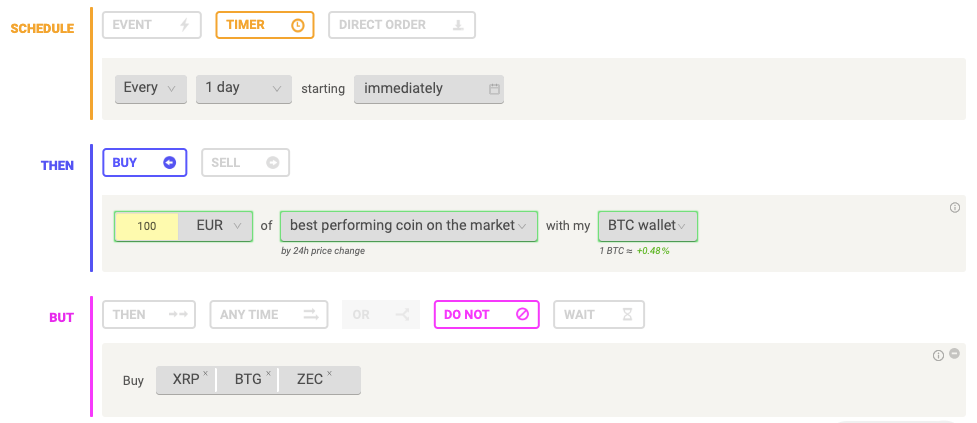 You can exclude specific coins from being traded by a rule but you can let other rules buy and sell them, with Coinrule you have plenty of flexibity and alway the full control of your crypto trading bot!
Created: February 1, 2020
Didn't find any solution?
Get in touch with us via the Live Chat or Contact Us Page!