Catch the Dips MA 100 Optimised
The rule aims to build a buy the dips optimised approach by combining it with a long moving average. The deployed MA100 identifies bullish trends and ensures the strategy only trades during these periods.

Multi Time Frame Crossing Reversal
Buy Condition
The strategy buys the coin when it meets the criteria below:
Coin has price decrease by 3% within 3 hours

Price greater than MA 100
Sell Condition
The algorithm then sells the coin on the following condition:
Take Profit: Coin has price increase by 1% in 3 hours
Notice how the strategy has no stop loss. By only trading during bullish trends, the stop loss was not required.
How it Works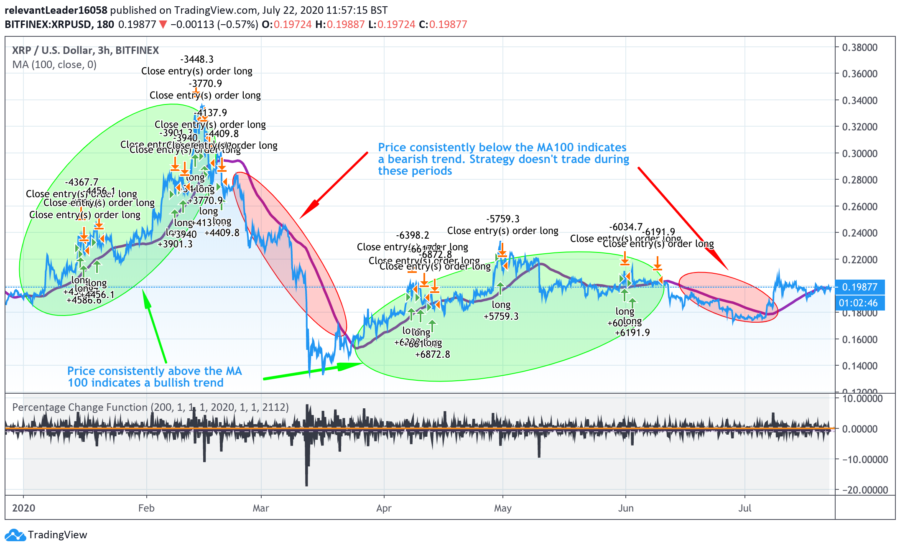 First, MA100 identifies the current price trend. If the price is below the moving average in a period of 3 hours, the strategy will not trade.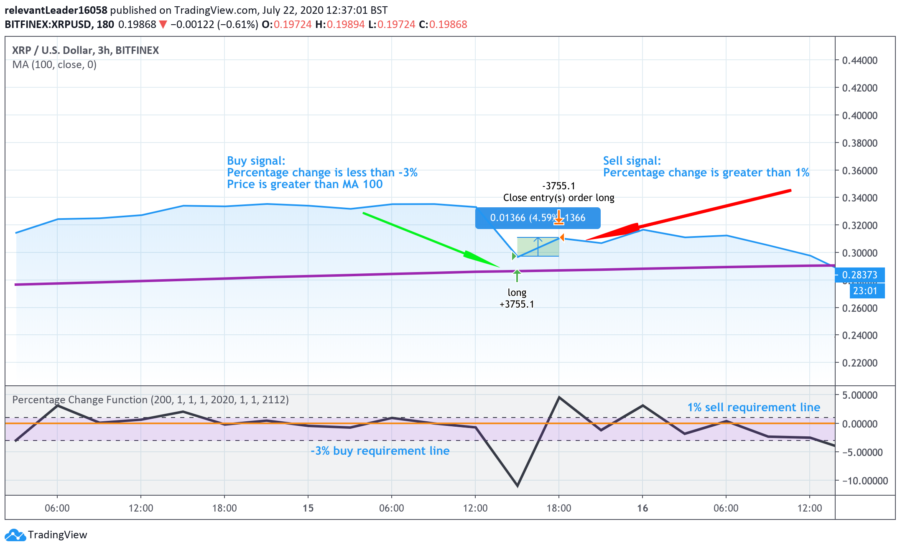 If MA100 condition is satisfied, buy when price change is less than -3%. Then sell when it increases by 1%.
How to Build the Strategy with Coinrule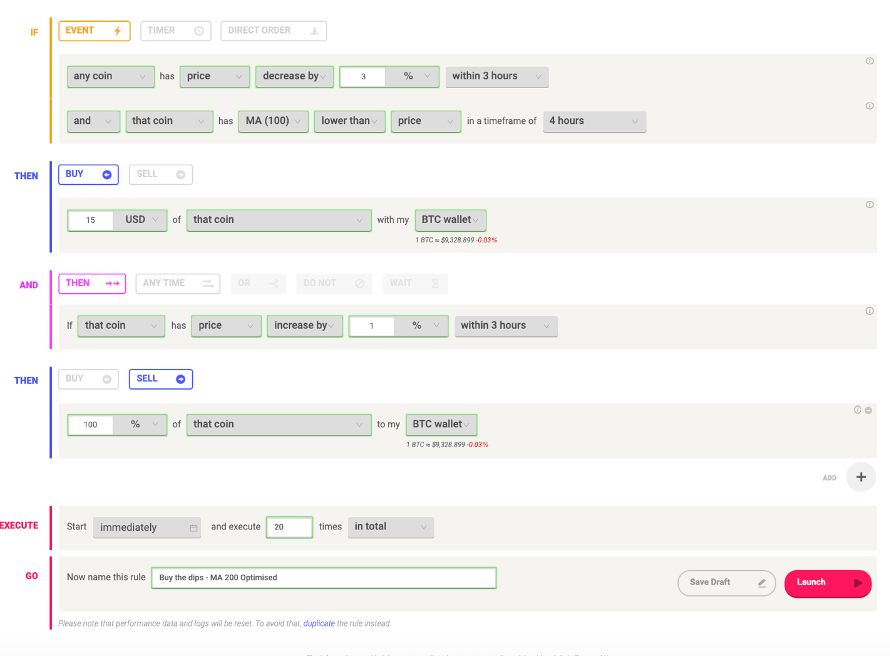 Strategy Performance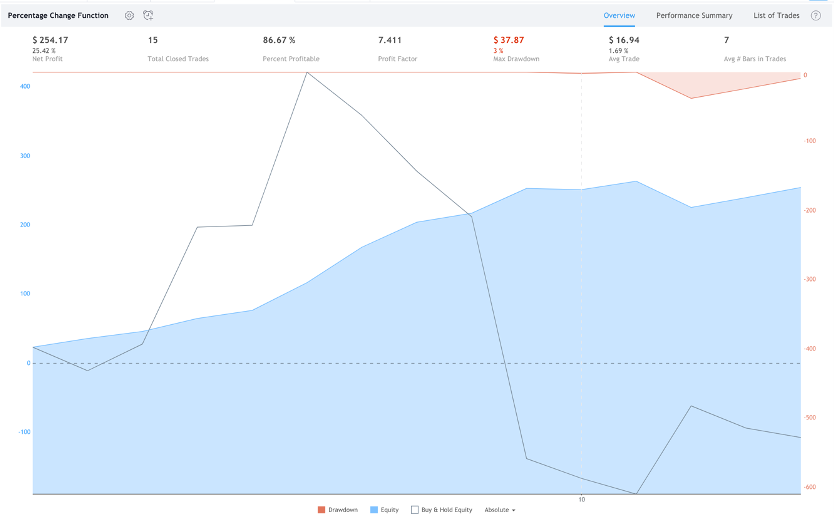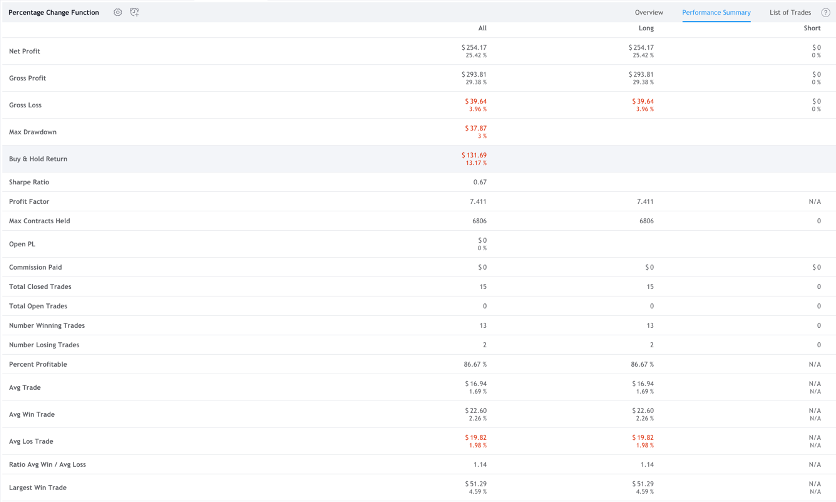 Over the period, the strategy beat the buy and hold return by over 12% and achieved a net profit of 25%.
Didn't find any solution?
Get in touch with us via the Live Chat or Contact Us Page!