Contrarian
Every market typically moves in cycles. Directional trending phases follows less volatile periods that develop as "accumulation" or "distribution".
Accumulation anticipates a new uptrend, and distribution is followed by a new downtrend.
When the market has a clear trend, a Trend Following strategy is more appropriate. However, also when the price is experiencing lateral movements, many opportunities arise.
Coinrule makes "buy the dip" and "sell the rip" easy and automatic so that you will catch all the opportunities the market offers, even when you sleep!
A market cycle is "lateral" when it oscillates into a well defined range. The lower bound is the support level, where buying forces overwhelm the sellers. On the upside, the price is capped by the resistance, where, the selling pressure is stronger.
Look at the market, define your strategy
The best way to take advantage of this market condition is to sell the price rally, waiting to buy when the price retraces.
The logic behind this strategy is:
Buying when the price drops sharply in a short period, assuming it moves in a trading range, it should bounce on the support.
Selling when the asset is experiencing a sudden price increase, assuming it moves in a trading range, it should retrace below the resistance.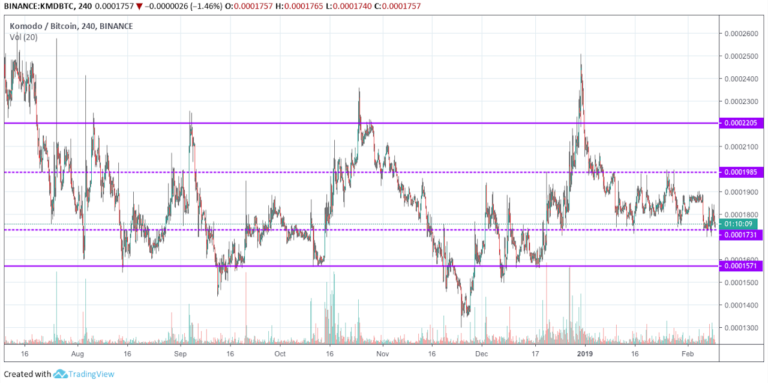 One possible taking advantage of this set up is the following. First, find a coin whose chart looks like the one above, then define the precise price levels that bound the range you want to trade. For example: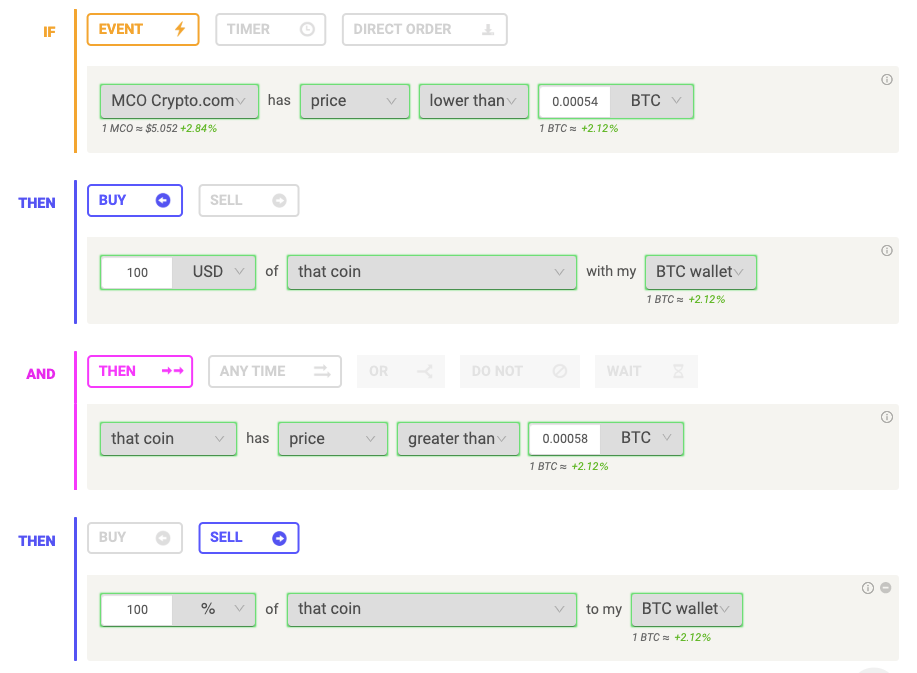 Bear in mind that sometimes the price doesn't reach the expected level as the market tends to anticipate the moves. Adjust the prices accordingly.
Another approach consists of including in the rule more coins, for example all the coins in your portfolio or all those traded on the market. In this case, you will set up price changes that will trigger the orders. Look at the charts. You can create some testing-rules on the Demo exchange to adjust the price percentage that you find more profitable.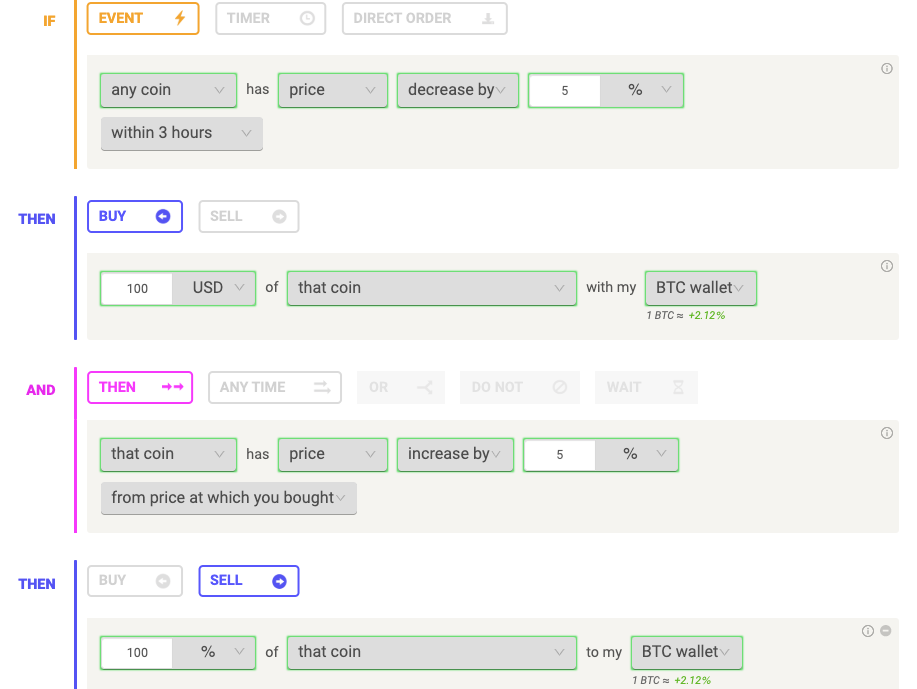 We are working on adding technical indicators, such as Price Oscillators (e.g., the RSI) that will allow the creation of more advanced trading strategies!
Created: February 18, 2019
Didn't find any solution?
Get in touch with us via the Live Chat or Contact Us Page!