Trend Stop For Trend-Following Trading Strategy - Ep 8
Market Analysis
As we have previously mentioned on numerous occasions, bitcoin's price leads the market, and everything always depends on what bitcoin does. Currently, we do not see any large moves in the price of Bitcoin. This can allow Altcoins to break out without interference from Bitcoin.
We are looking for Bitcoin's price to reach the area around $11,000 to $11,200, which can be seen as a psychological threshold because multiples of 500 are usually key areas to keep an eye on.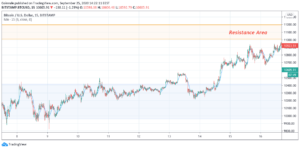 How to build a suitable strategy
Bitcoin breaking slowly higher and approaching a resistance, while trading in a relatively tight range could result in a continuation of his current low volatility.
In such a scenario, Altcoins may have opportunities to spike in price. The rule takes advantage of sudden price spikes and scalps small profits to avoid extended coin exposure.
The most interesting aspect of this strategy is that it carries a stop loss that adjusts to the coin's market volatility. It is also handy to use a trend stop For a trend-following trading strategy because, as the price moves higher, the value of the stop loss increases, securing more profits.
This is a tweaked version of the strategy shown in the video. For this rule, we added a fixed take profit to a trend stop in a trend-following trading strategy. These days coins pump significantly before retracing part of their gain. The take profit helps to secure gains more frequently. 
Created: September 25, 2020
Didn't find any solution?
Get in touch with us via the Live Chat or Contact Us Page!