Rebalance Your Wallet In A Bull Market
Trading in times of a steep uptrend can be as stressful as managing your assets during downtrends. Crypto markets trade 24/7, and taking actions at any price move, it's impossible. This strategy makes it very easy to rebalance your wallet in a bull market, taking advantage of the daily volatility.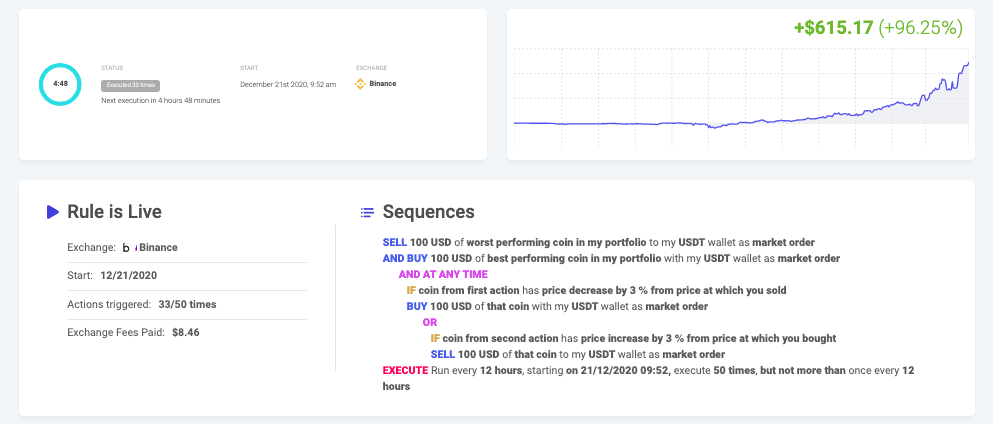 Take Profit To Optimize The Return
To add value to your portfolio, the strategy can alternatively buy back or sell in profit the coins previously traded for every rebalancing tranche.
How it Works

Bull markets are typically very directional. Sharp price drops break long streaks of price increases. After the temporary dips, the price typically rebounds strongly.
This approach combines a rebalancing strategy based on coins' daily performances in the wallet with a tactical take profit to improve the returns, catching even more opportunities.
Another advantage of this rule is that it's not demanding in terms of capital to invest. If you select the same wallet across all the actions, the rebalancing occurs with no need for additional capital apart from the coins traded. A small amount of capital is only required to make sure the rule has enough funds to buy back the coins sold in the previous rebalancing action.
How to Build the Strategy with Coinrule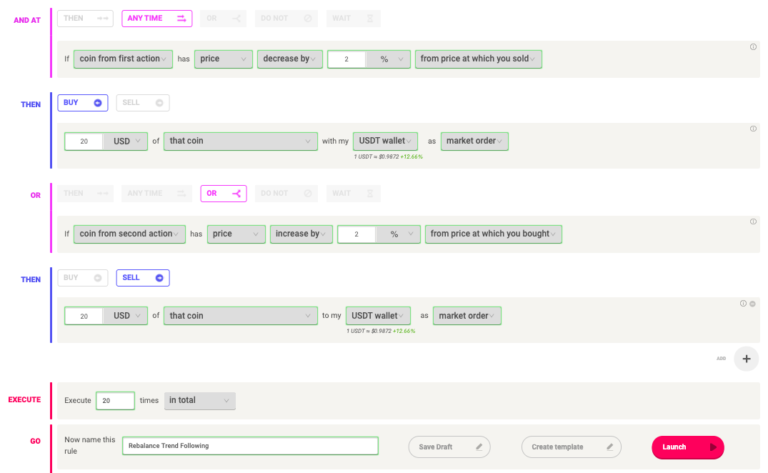 When the price volatility is high, trading manually can be very challenging and stressful. This rule to rebalance your wallet in a bull market strategy allows you to catch more opportunities. You can adjust the frequency of the rebalancing actions according to your preferences.
This is one of the 180+ strategies available in our Template Library.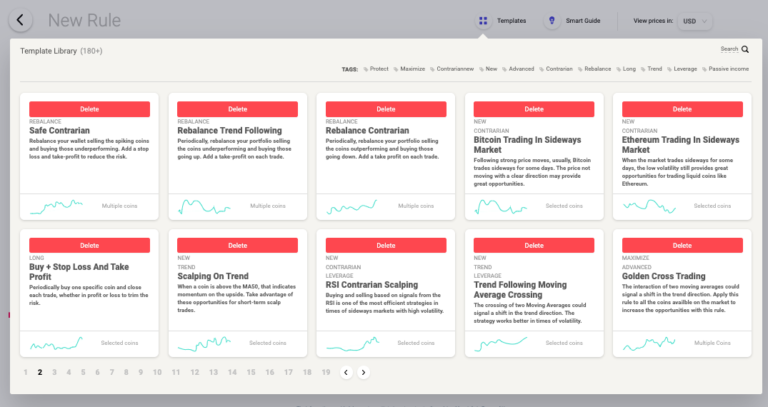 Created: November 26, 2020
Didn't find any solution?
Get in touch with us via the Live Chat or Contact Us Page!