Dynamic Hedge On Bitcoin - Ep 21
Market Analysis
Looking at Bitcoin's price on the 4-hours chart, it seems like in the short-term Bitcoin found support at its previous resistance level of $16500.
We had anticipated this pullback in the past weeks, since historically, after every large price increase, Bitcoin has faced short-term corrections. Many viewed this drop as moving further away from All-time highs. However, it allowed Bitcoin to re-fuel the demand, providing enough volume to retest the $20,000 mark. As the chart shows, the volume increased dramatically once Bitcoin dipped to $16,000
To take advantage of this adverse market, we had a strategy to create a dynamic hedge on Bitcoin dips.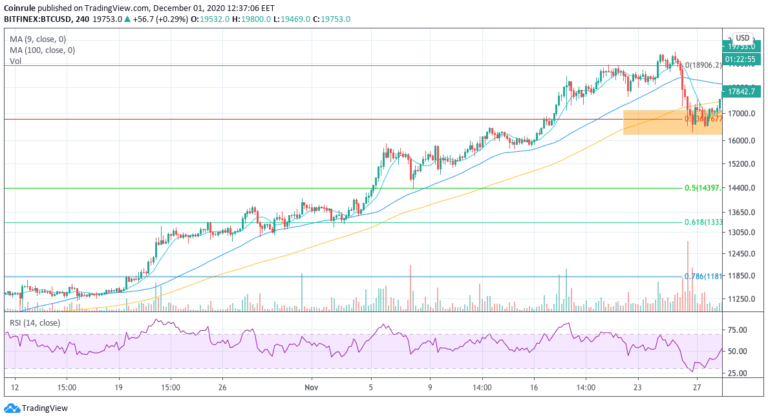 A strategy that gains from price drops adds significant value to the wallet. Not only the dip didn't translate into a loss, but the rule managed to capitalize a profit from it, overperforming a buy-and-hold strategy.

How to build a suitable strategy
The rule will open a short position on BTC if the Moving Average (9) is lower than the Moving Average (50) and that instrument has MA (9) Greater than price. The two indicators are bear signals that indicate a change in trend. The rule will not trade unless both conditions are met.
The best part of this strategy is that the rule will trade only when market conditions make it more convenient to run, increasing the chances of being profitable.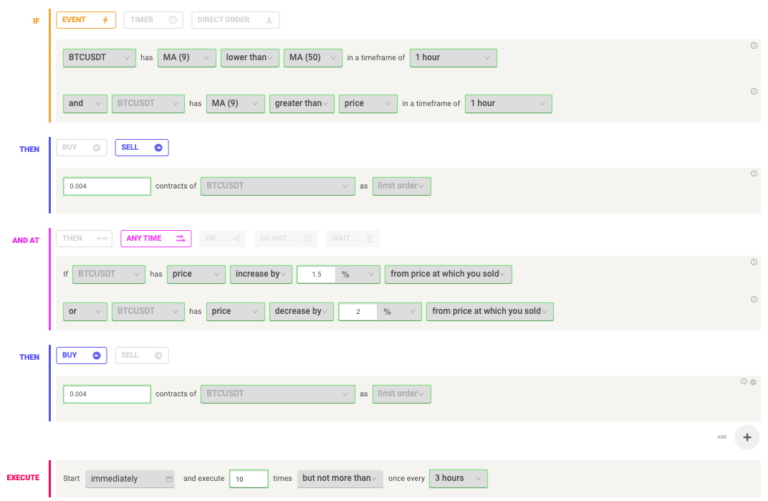 This allows us to create the optimal hedge in this time of uncertainty about the BTC price direction. Not only you can apply a dynamic hedge on Bitcoin dips, but also on multiple coins. Running the same strategy on multiple coins at the same time in parallel allows to profit even more from drawdowns.
Created: December 1, 2020
Didn't find any solution?
Get in touch with us via the Live Chat or Contact Us Page!