Buy In A Consolidation Before The Breakout
The compression of volatility usually leads to expansion. When the breakout comes, it can ignite strong trends. One way to catch a coin trading in an accumulation area is to spot three moving averages with values close to each other. The strategy uses a combination of Moving Averages to spot the best time to buy during the consolidation before the breakout of a coin.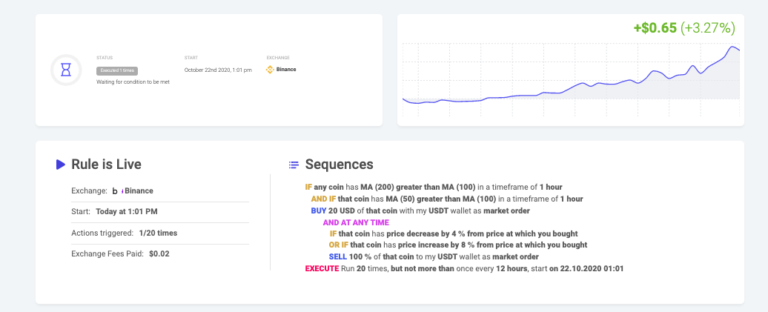 Buy Condition
The bot buys the coin when it meets the criteria below:
The MA200 is greater than the MA100
The MA50 is greater than the MA100
When Moving averages assume this setup, the coin is usually trading sideways in a consolidation before the breakout. This is a typical anticipation of a big price movement incoming.
According to backtesting results, the 1-hour time frame is the best to run this strategy.
Sell Condition
The strategy then sells the coin on the following condition:
Take Profit: the price increases 8% from the entry price

Stop Loss: the price drops 4% from the entry price
The strategy has a profitability of 40-60% (depending on the market conditions). Having a ratio of two between Take profit and Stop Loss helps keeping the strategy profitable in the long term.
How it Works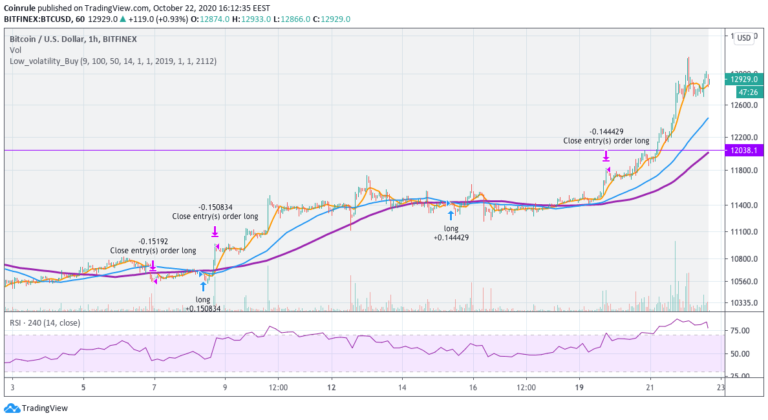 The buy signal comes when the MA50 is between the MA100 and the MA200. This means the coin is trading sideways in a consolidation before the breakout.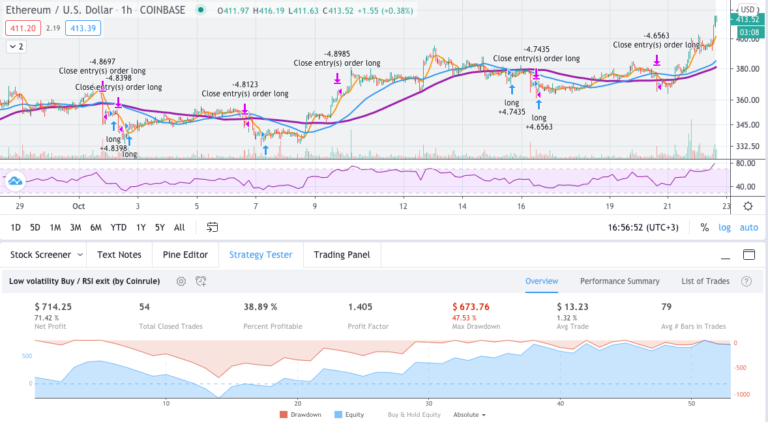 The same strategy returned positive returns on many coins. The only case when the strategy underperforms is when the coin trades in steep downtrends. Sideways phases then lead to a continuation of the trend on the downside.
How to Build the Strategy with Coinrule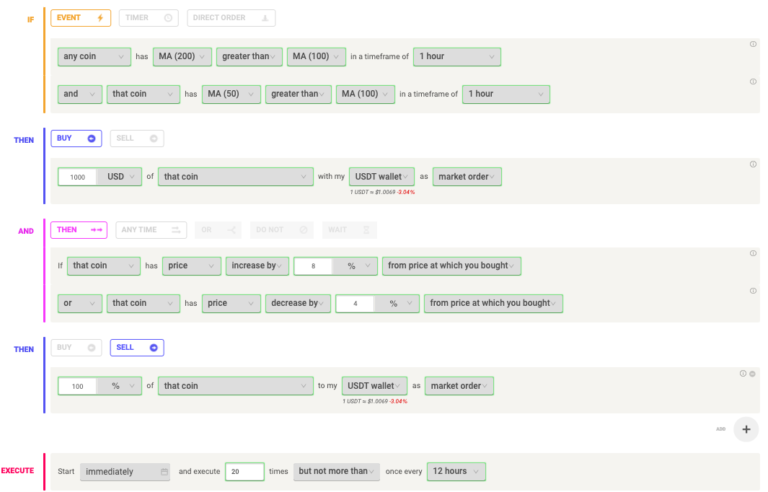 Try out the strategy using the TradingView backtesting tool. 
Build your strategy now on Coinrule!
Created: October 22, 2020
Didn't find any solution?
Get in touch with us via the Live Chat or Contact Us Page!