Buy Dips On Altcoins On Trend
Market Analysis
In the previous episodes, we anticipated a break-out on the upside for Ethereum. We were also expecting the sideways movement of people waiting to unload their positions.
However, we did not see any of this, and the price went straight up. The price of Ethereum passed a key resistance and is likely to retest the next resistance level. Now, this is the key aspect. If the retest is successful, we will probably have a continuation on the upside.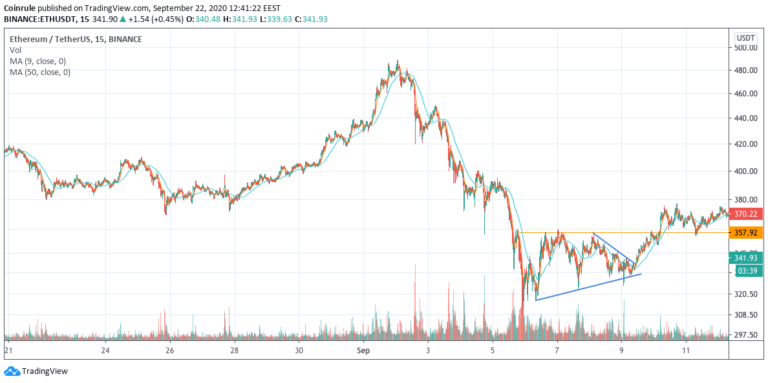 The break-out we witnessed on Ethereum could ignite a positive momentum for the global Altcoin market.
How to build a suitable strategy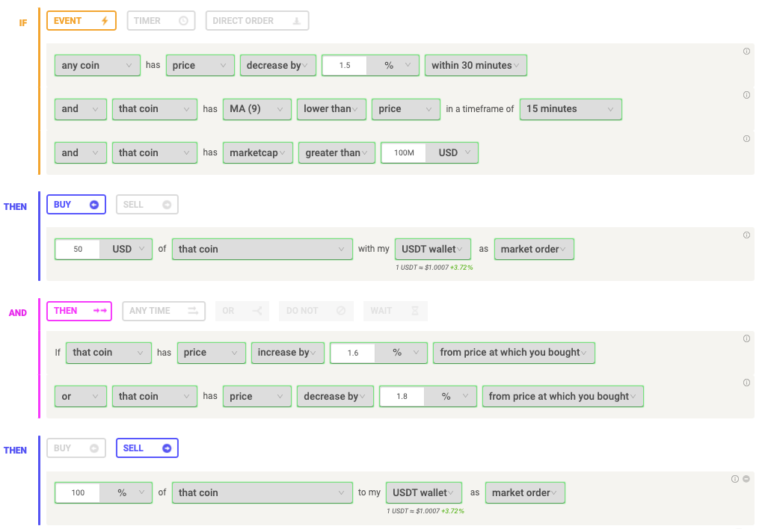 This is an automatic strategy that you can run whenever you notice a positive momentum across the Altcoins. The rule is set to buy dips on Altcoins on-trend to avoid getting stuck in trades in loss if the trend reverts.
The rule buys only coins with at least a medium market cap, while the price is above a moving average as a signal of short term strength.
Created: September 22, 2020
Didn't find any solution?
Get in touch with us via the Live Chat or Contact Us Page!