Bitcoin Breaks Out - Potential Altcoin Momentum Ep 14
Market Analysis
Looking at BTC, the price has been posting higher lows over the past week until it eventually broke the resistance of $10,800 that we previously considered being of considerable importance. As anticipated, the price did not breach the level of $11,000, but this will give the price momentum to go even higher when it does.
We can draw a pennant on the graph that broke on the upside. It is important to continue to monitor how the volume reacts, as the candle that pushed the price up to $10,800 had a large volume.
Usually, when Bitcoin breaks out, a consolidation phase follows. That is the moment Altcoins may gain more traction.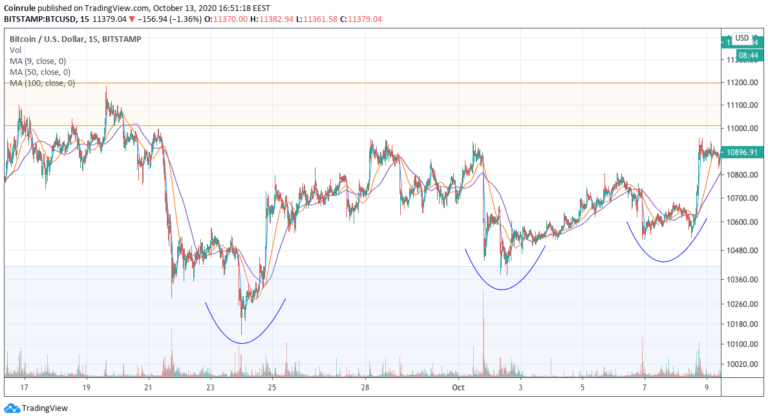 How to build a suitable strategy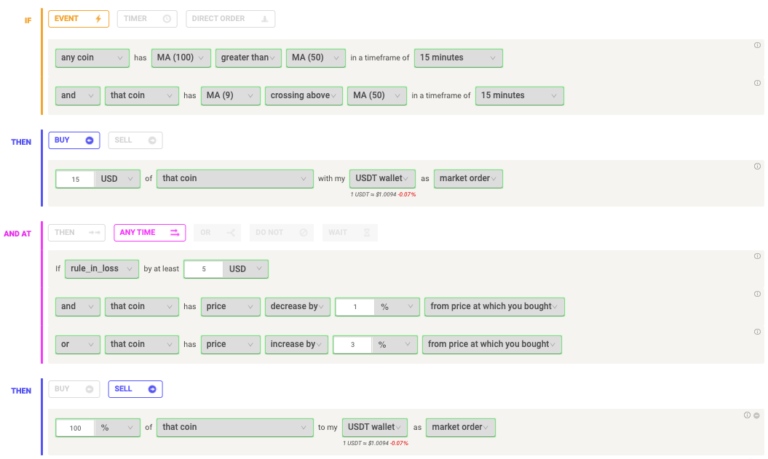 The rule triggers on multiple Moving Averages and generates a buy signal when the MA (9) and MA(50) cross below the MA (100). This scenario would indicate that we are in a downtrend, potentially marking a reversal to capitalize on.
This strategy's main advantage is that it allows greater tolerance for volatility on each trade when the market gains momentum. The trades have a less restrictive stop-loss to have more possibility of closing in profit.
As the market reverts and the strategy's loss increases, a tighter stop loss applies to each trade to switch to a more conservative approach.
Created: October 14, 2020
Didn't find any solution?
Get in touch with us via the Live Chat or Contact Us Page!