Accumulate Bitcoin with Take Profit - Ep 13
Market Analysis
The US Department of Justice and the Commodity Futures Trading Commission shacked the market when they announced that they are charging Bitmex for operating illegally, failing to implement proper know-your-customer (KYC) checks, and not complying with Anti-Money Laundering (AML) procedures.
While the news raised many concerns among traders, it was also the elephant in the room for quite some time. It is no secret that Bitmex has been onboarding US Citizens, meaning that sooner or later, they would get in trouble with the CFTC.
Looking at the bitcoin price chart, we see the price was negatively impacted. However, it held the resistance of $10,400. This shows that Bitcoin is demonstrating resilience against the bad news. For a significant reversal, we would need to see a large volume. Currently, that is not the case, and we anticipate that the price will continue trading around the resistance, making it the perfect opportunity to run a strategy to accumulate Bitcoin with take profit on Coinrule!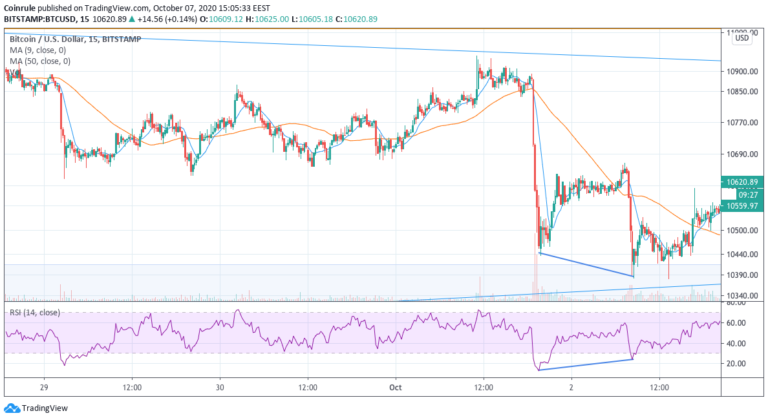 How to build a suitable strategy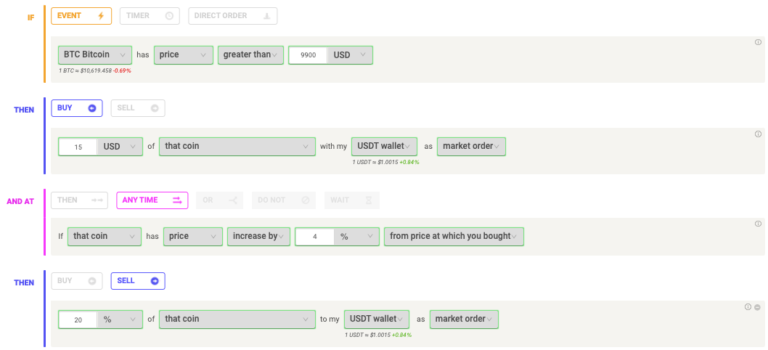 A good strategy for current market conditions would be to accumulate bitcoin with a take profit using a constraint that the price is above $9900. This constraint would ensure that we only try to accumulate while bitcoin is consolidating above the support.
One of the most important aspects of trading is risk management, especially during uncertain times. There are several ways to do this. The most straightforward is always traded conservatively and with small amounts.
Didn't find any solution?
Get in touch with us via the Live Chat or Contact Us Page!