Over 100% Profit on Binance Futures Wallet - Ep 22
Market Analysis
Looking at the movement in Bitcoin's price, we can see a bit of hype the other day that propelled Bitcoin's price to new all-time highs on some exchanges. Followed by a quick retracement on the downside, coupled with another attempt to breach the resistance level that failed. Despite the market uncertainty, Coinrule managed to return more than 100% profit on Binance Futures wallet.
Keep in mind that Bitcoin has a history of drawdown, especially during the weekend. We anticipate that there is a possibility that bitcoin continues moving sideways in this range, finding support at the price level of $18,500 and consolidating for a certain period to find the strength to break the resistance level of $20,000.
However, there is always an inherent risk while trading. As a trader, one should never risk more than they can afford to lose and always practice risk management. In cases such as this, we practice risk management by having a rule in place that hedges against a correction in BTC's price.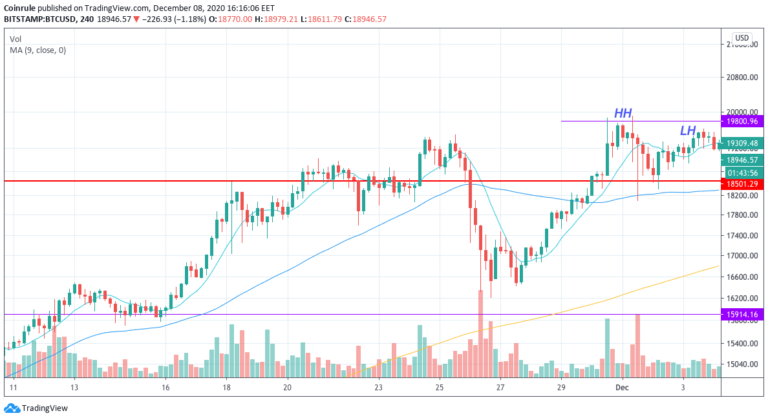 Here is an example of a successful strategy launched during the week.

How to build a suitable strategy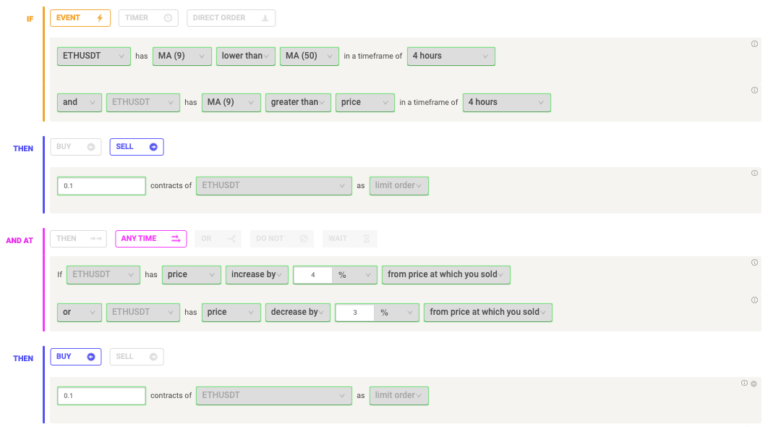 The rule is structured in a way that it opens a short position on Ethereum if the MA (9) is lower than MA (50) and if the MA(9) is greater than the price in the same timeframe. Doing this allows us to hedge a portion of our risk, taking advantage of occasional short-term corrections.
Created: December 8, 2020
Didn't find any solution?
Get in touch with us via the Live Chat or Contact Us Page!