Liquid API Setup
To be able to connect Coinrule with your Liquid account, you need to create an API Token and import it into your Coinrule Exchange page.
As a first step, log in with your credentials on Liquid and click on the Account icon on the top right. Then, select Security.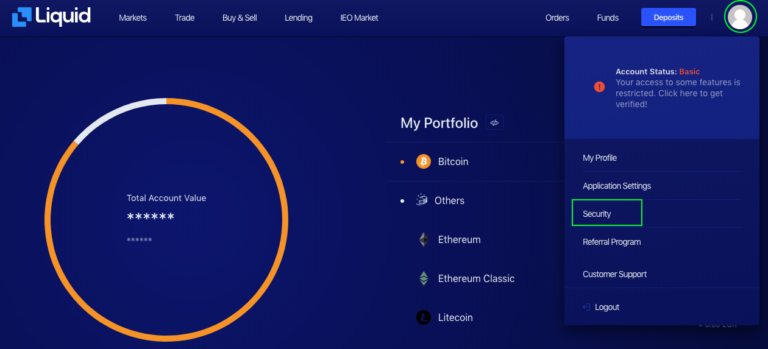 In the following page click on the "API Token" tab and select the "Create API Token" button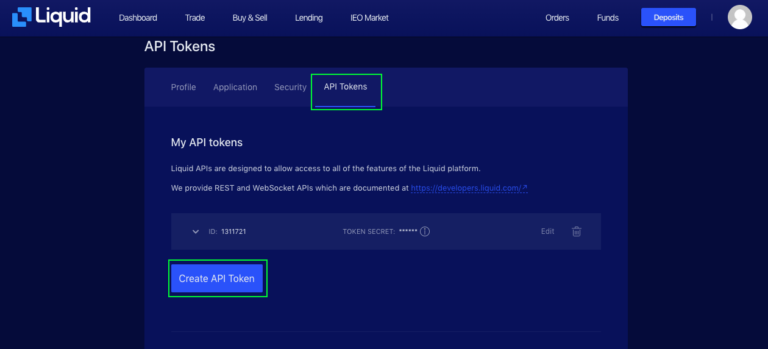 It's time now to grant all the required permissions like shown below. Coinrule doesn't require any withrawal right, so don't select them.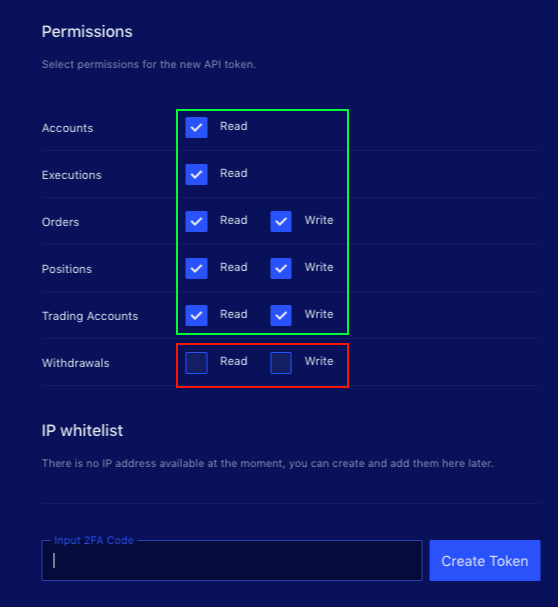 Finally, digit your Google Authenticator code and click on the "Create Token" button.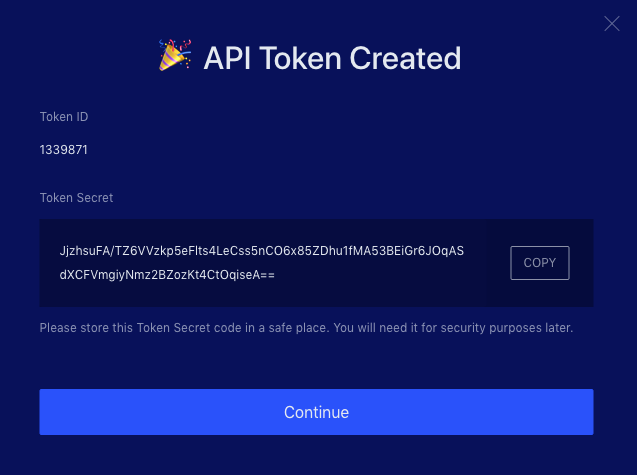 Your API Token is now created. All you need to do is to copy/paste it into Coinrule to connect the exchange. In the Coinrule exchanges section, select Liquid from the dropdown.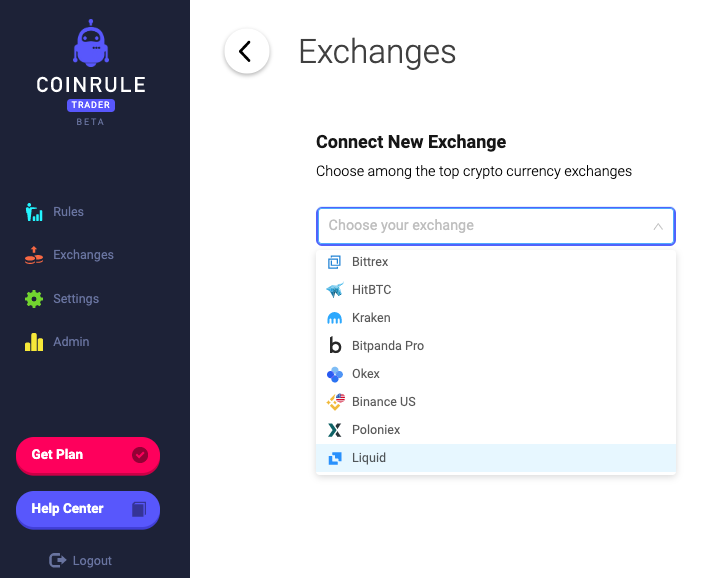 Fill in in the requested fields with the Token ID and the Token Secret into the Exchanges page on Coinrule.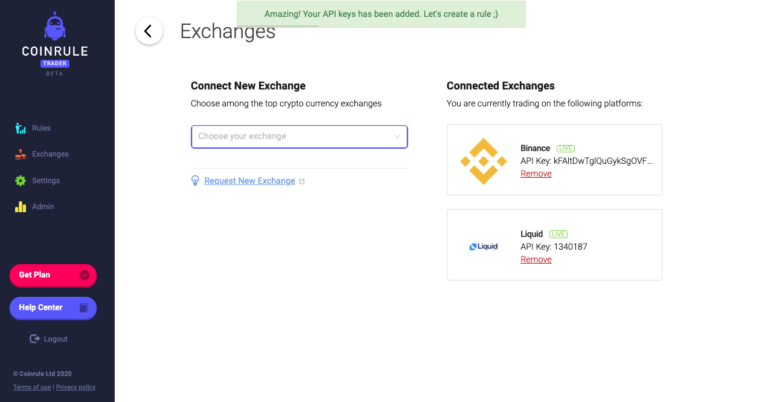 You are now ready to trade with Coinrule on your Liquid account!
Didn't find any solution?
Get in touch with us via the Live Chat or Contact Us Page!