HitBTC APIs Setup
To create your API Key, login to your HitBTC account and select the Profile Settings on the top right.
In the "API keys" tab, select "New API Key"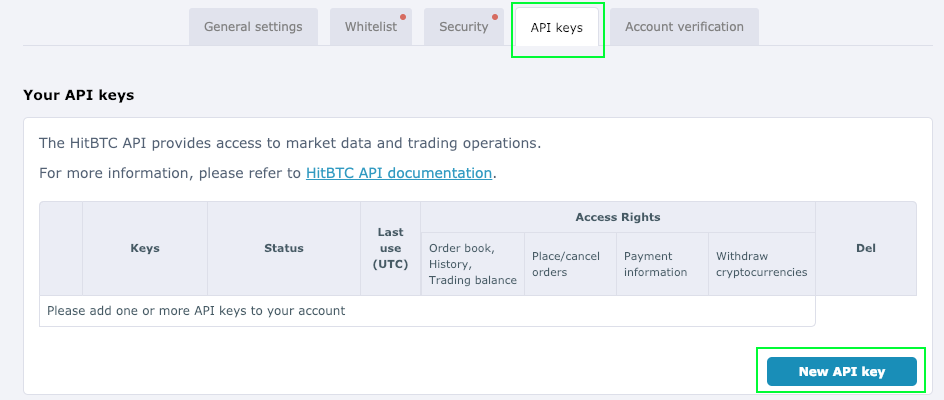 The new API Key and Secret Key will be created immediately, you just have to review the permissions to be granted, the first three boxes must be selected as shown below. We do not require Withdrawal rights permission and for added security recommend to leave this field unticked. Note that when selecting "Place / cancel orders", an email will be sent to confirm the action, check your email and click the link provided.
If you have enabled Two-Factor Authentication (2FA) via Google Authenticator, you will now be asked to provide the authentication code from your device.
Take note of your Secret Key and store it in a safe place.

You can copy and paste the API Key and Secret Key on Coinrule in the "Exchange" section.

You are now ready to run your rules on your HitBTC account via Coinrule!
REMEMBER: Coinrule will be able to trade only coins on your TRADING ACCOUNT on HitBTC
Created: February 1, 2019
Didn't find any solution?
Get in touch with us via the Live Chat or Contact Us Page!