Bitstamp APIs Setup
To create your API Key, login to Bitstamp and select "Account" from the top menu bar. You will find the "API access" in the "Security" section on the left sidebar.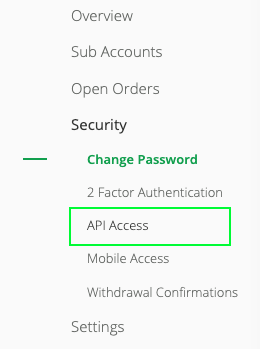 Click on "New API key" on the top and assign the required permissions for the new key, as shown below.
Please note that Two-Factor Authentication via Google Authenticator is necessary for the creation process.
Insert your authentication code and then click "Generate Key". You will see your API Key and Secret Key. For your security, store them in a safe place. To use the API Key, select the "Activate" button and a confirmation email will be sent. When you click on the activation link provided, your API key will be ready.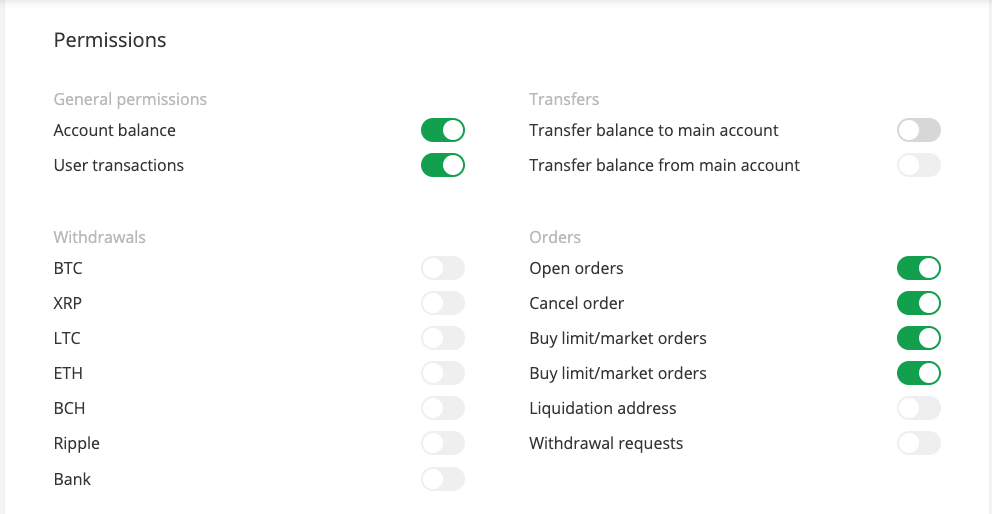 Copy and paste your Bitstamp Customer ID, the new API Key and Secret Key on Coinrule in the "Exchange" section.
You are now ready to run your rules on your Bitstamp account!
Created: February 1, 2019
Didn't find any solution?
Get in touch with us via the Live Chat or Contact Us Page!